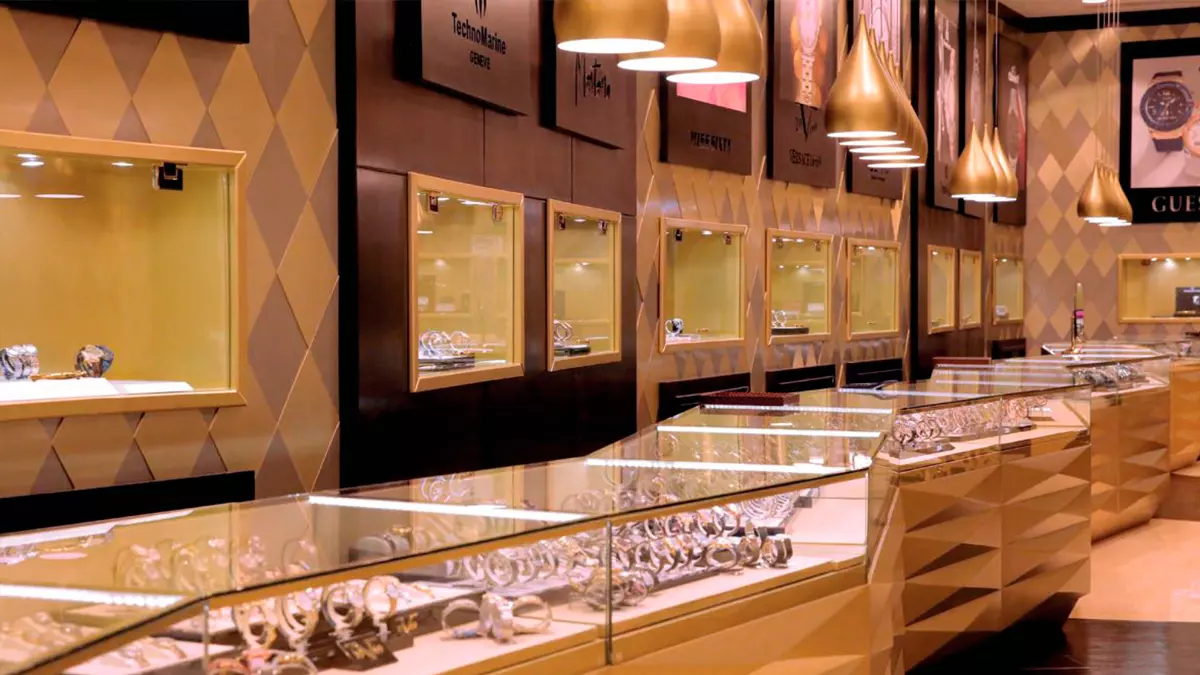 Collection of DMG's projects has been developed by one more brilliant work.
After successful cooperation during the world biggest watch show «Baselworld 2016» DMG received the exclusive right to make redesign of 200 premium watch stores in Saudi Arabia.
New elegant 150 sqm «Swiss corner» watch shop opens today the doors in Yasmin Mall in Jeddah. Golden décor elements, natural wood material and smart lighting concept providing additional accent to the exclusiveness of watch brands as Rolex, GF FERRE, Guess, Versace etc.