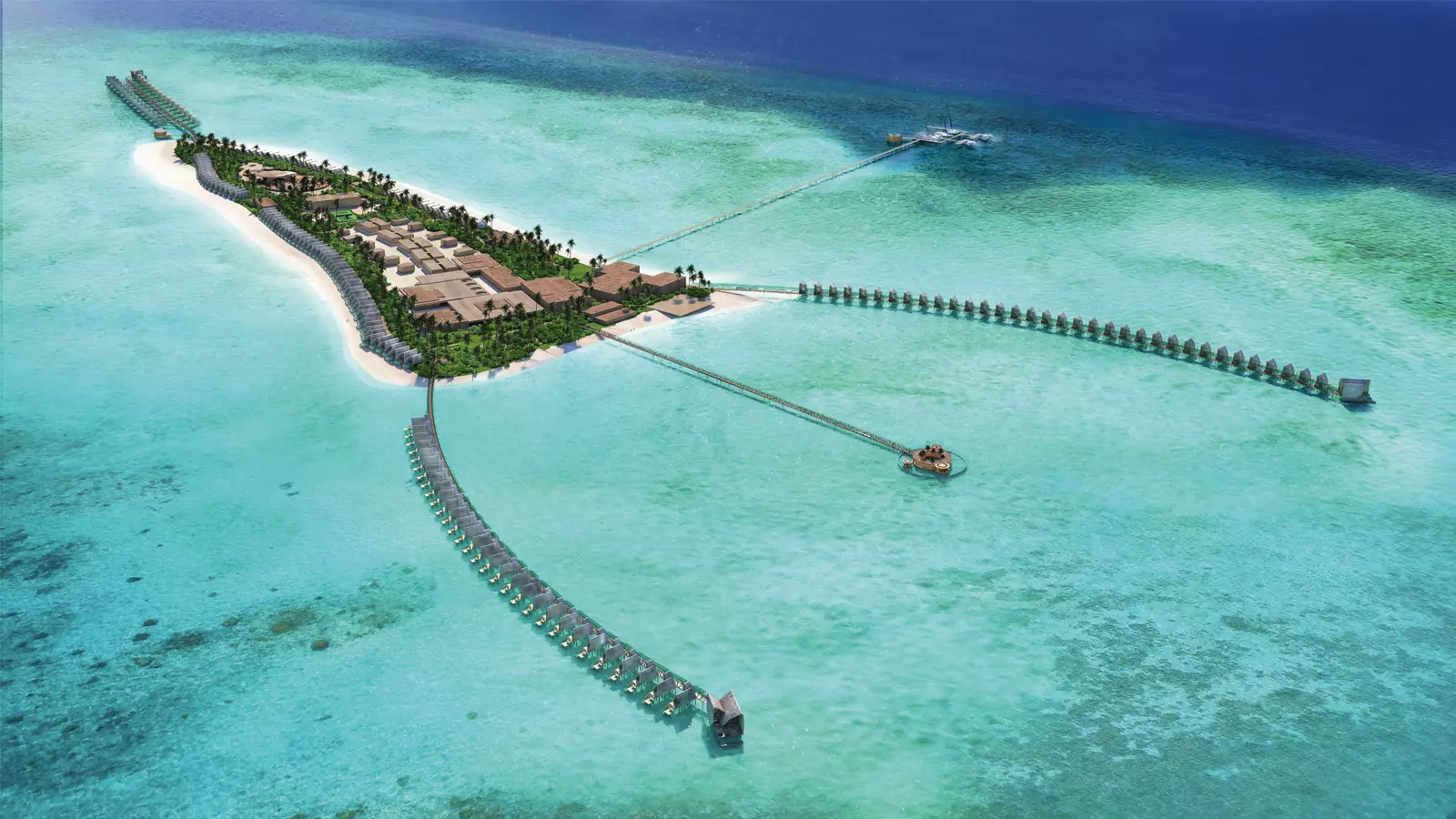 The proposed development on Naainfaru Island will accommodate 398-guests lodged in 199 villas, 102 located on the island itself and 97 over water.
All the necessary infrastructure, resort amenities, back of the house and provision of all required services including energy generation, freshwater production, wastewater treatment and waste management facilities will be located on the island, except for the Revolving Restaurant and the Underwater Restaurant that will be located over water, as indicated in the drawings.
The 3 exclusive Presidential Water Villas will host private pools merged into the vast surrounding sea and a submerged lounge area. The transparent wall enclosing this submerged lounge will be materialised in INTERACTIVE GLASS, allowing the ocupants to identify the fish and other sea creatures and plants floating outside and surf interactive content related to this environment.