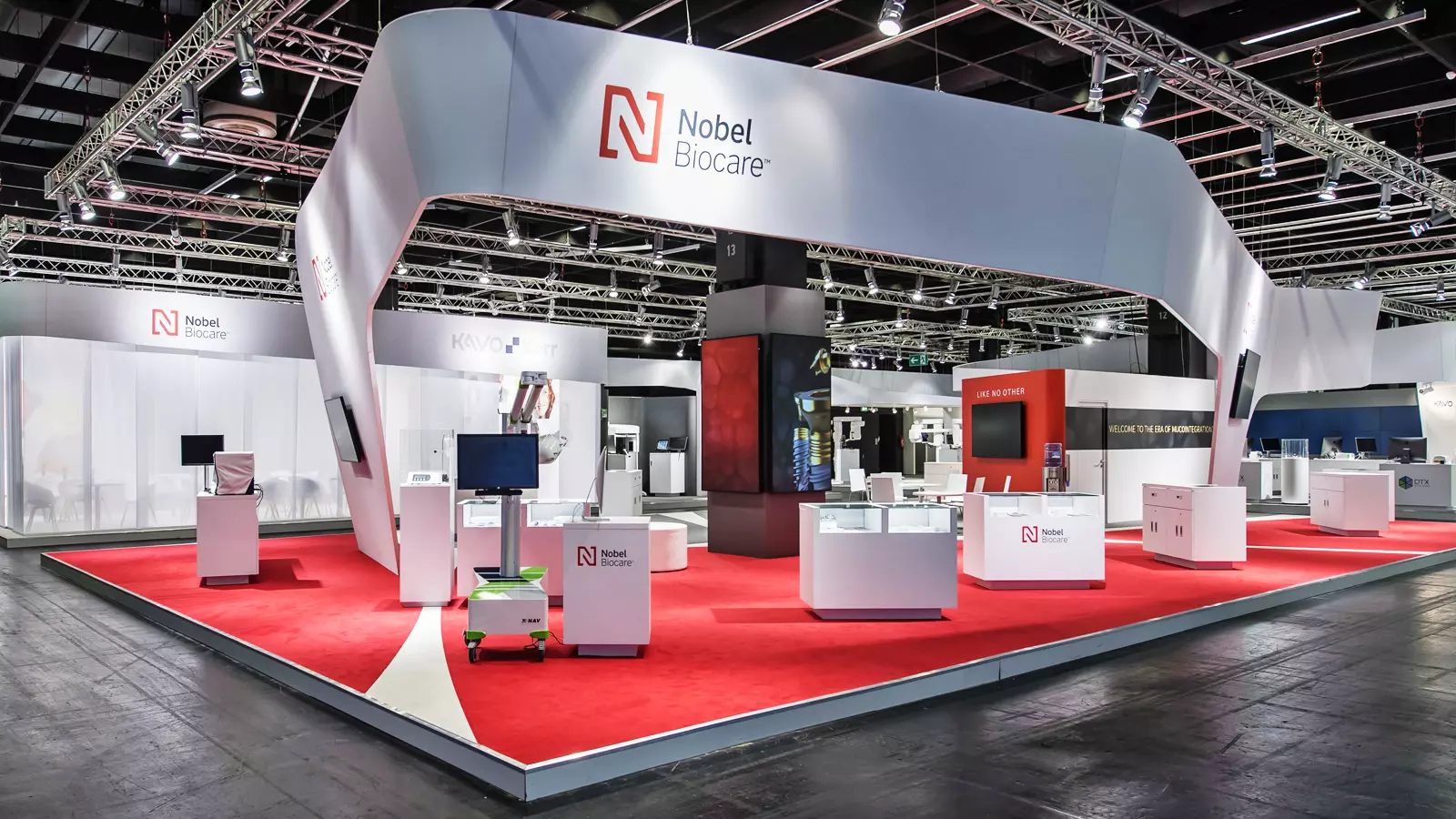 KAVO KERR and NOBEL BIOCARE (DANAHER) booth at IDS 2019 (Cologne)
Danaher, through its subsidiaries Kavo Kerr and Nobel Biocare is a global science and technology innovator in the Dental Care field.
In 2019 DMG, in association with MAC, was invited to participate in the bid for the creation of Danaher's flagship booth at IDS (International Dental Show) 2019 in Cologne, Germany. DMG's creative team produced the winning design for the 1 300 sqm booth that was built for the world leading dental industry trade exhibition held in March 2019, eliminating the other 3 competitors.
The design comprised a floating organic banner that enveloped the five islands occupied by the Danaher subsidiaries, alongside with the custom designed exhibition furniture, delivering the unity and solidity of this world-class player.